M&S T-butterfly valves are used to distribute or divert media.
Arranged in a three-way system, they consist of a tee with two manually or pneumatically operated butterfly valves. The butterfly valves can be switched individually or coupled with a switching combination.
The T-butterfly valves are constructed with the SV04. Due to their optimised design, these guarantee very good cleanability and longer service life of the seals.
Compact, easy-to-clean valve bodies with butterfly valves SV04 welded or flange-mounted close to the product.
CIP/SIP-capable.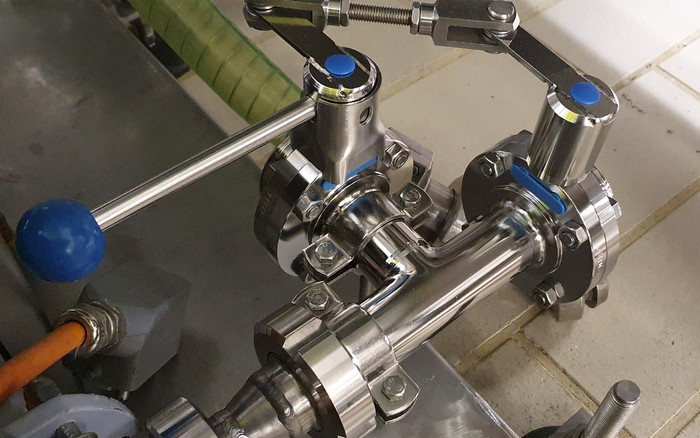 Tee-butterfly valve
with switching combination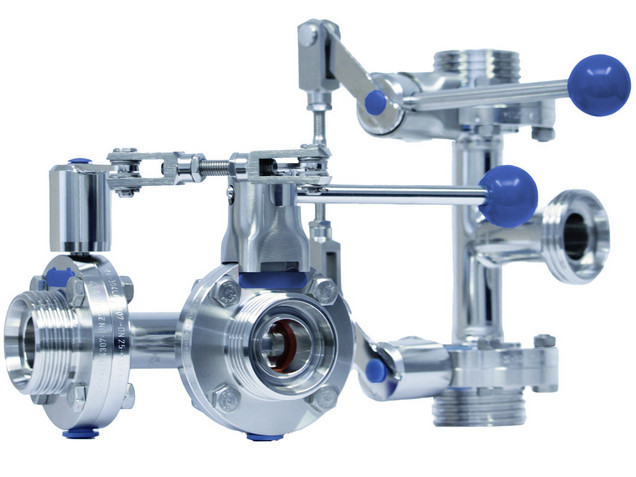 Tee-butterfly valve
without switching combination