Since the founding year 1983, we have been working as an owner-managed company according to the philosophy "partner instead of supplier". We are your competent partner when it comes to valves for the production of beverages, foodstuffs or for the pharmaceutical, chemical and cosmetics industries.
M&S is one of the top companies among the European valve manufacturers - our activities are the production and distribution of valves for the beverage and food industry, the chemical industry as well as for the pharmaceutical and cosmetic products sector. The M&S Group employs over 300 people at its sites and supplies to over 80 countries. In the financial year 2020, the group achieved a turnover of 49 million euros.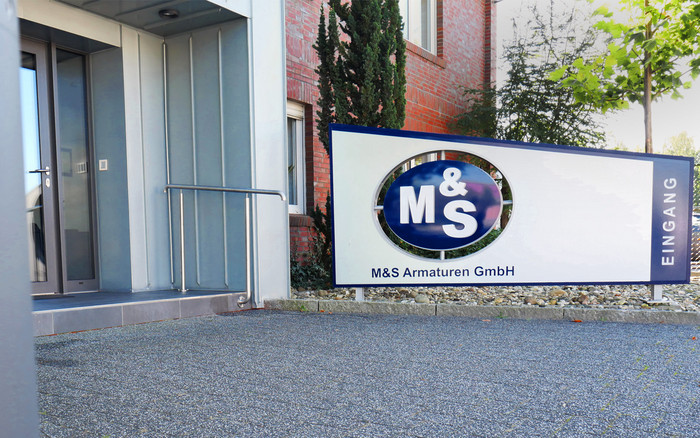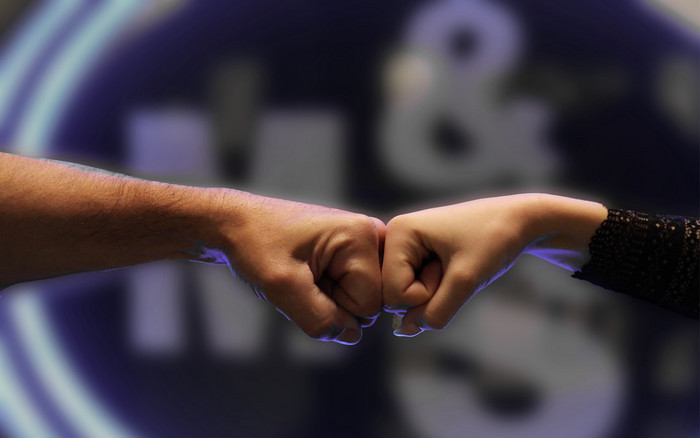 As a family business, now in its second generation, we want to remain independent. The third generation is already active in the company. The transition from one generation to the next is certainly one of the secrets of our success: New thinking of the younger generations is in a healthy relationship with long-term thinking at our company. We are still shaped by our traditions. In East Frisia, this includes a very open and tolerant attitude and, of course, the unmistakable East Frisian sense of humour.
"Partner instead of supplier" - The best way to have a good partner is to be one yourself. The founders Johann Maas and Johann Schoon recognised this at an early stage. This includes a strong brand policy, a forward-looking product strategy, customer proximity, a clear quality maxim, thinking in visions and, last but not least, a strong corporate culture. Our current management ensures that these values are lived and further developed, because we sell products that we trust.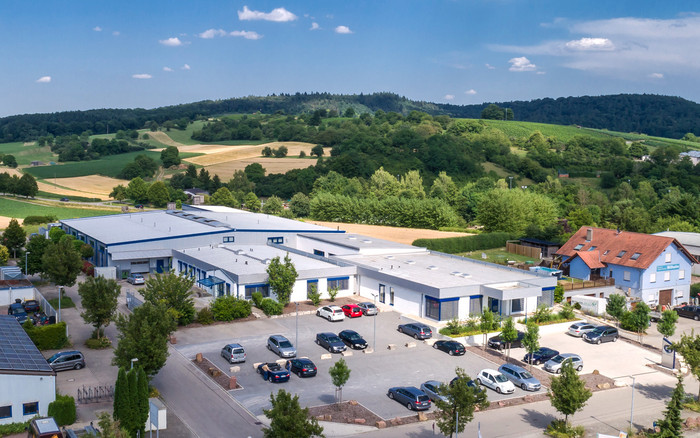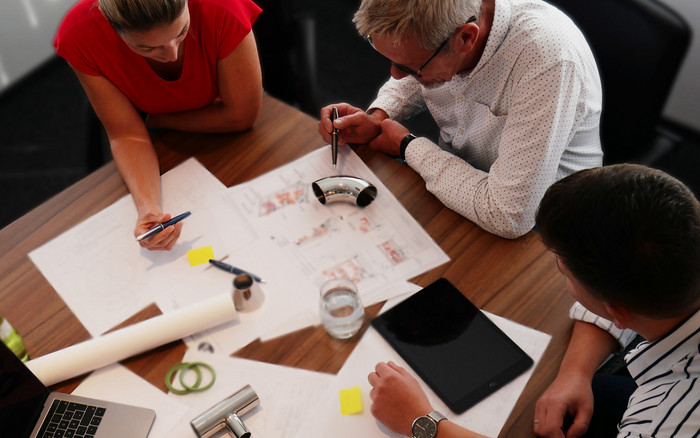 In order to be among the best in our industry, we pursue a clear goal:
With our market and customer proximity, we offer a first-class customer experience based on trust and transparency. With our core competencies, we are a reliable partner for customers. This includes our deep and broad product portfolio, a distinctive "special valves" division and our services. "Partner instead of supplier": our strategy, which we have been living every day for years.

For almost 40 years, customers have relied on the proven quality of our high-quality products. We have the claim to positively surprise and inspire our customers in all areas, in order to convince them of our outstanding quality in this way. Innovative product technologies and the high competence of our employees guarantee that hundreds of high-quality M&S fittings are produced every day.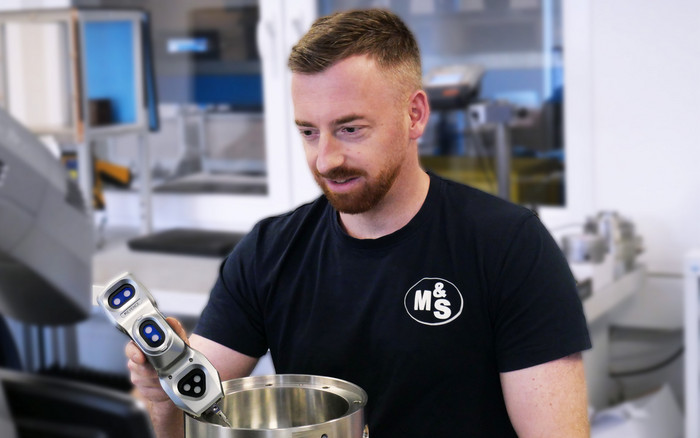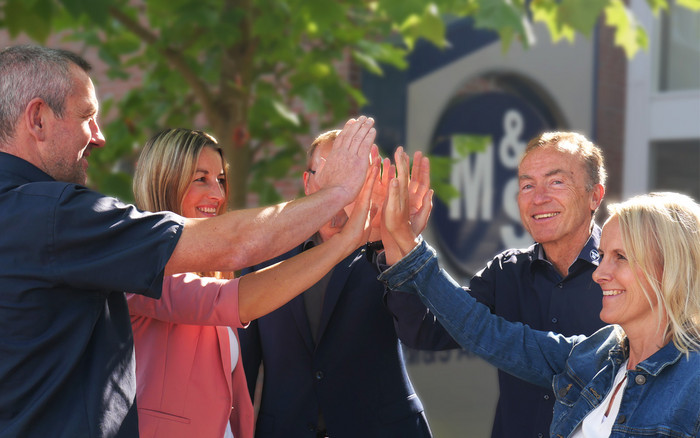 We are 300 highly motivated employees who strive to meet the diverse needs of our customers in a collegial working environment with a strong focus on results, commitment, passion and responsibility. The high level of motivation and identification with the company lead to outstanding performance and products that are highly valued in the market. Everyone in the company, regardless of function and department, contributes daily to the success of the company. Our heart beats for valves.
EUR 49 million Sales volume
6,000 m² production area on approx. 35,000 m² total area
5,000,000 articles in the high-bay warehouse distributed over approx. 70,000 storage compartments
Network of 18 local partners in Europe for the regional markets
It is only thanks to our employees that we can achieve these figures - and we would like to thank them for that.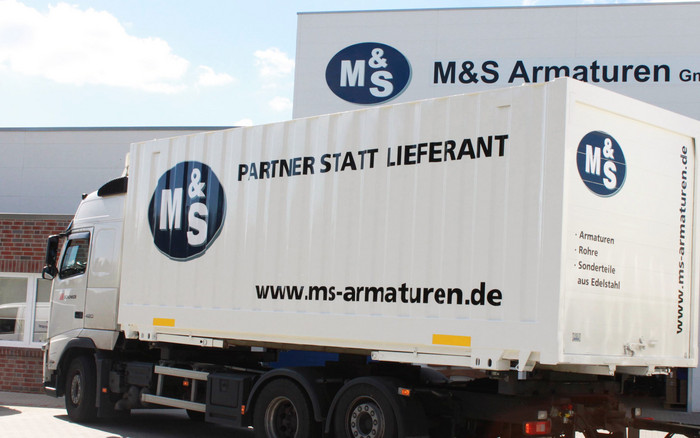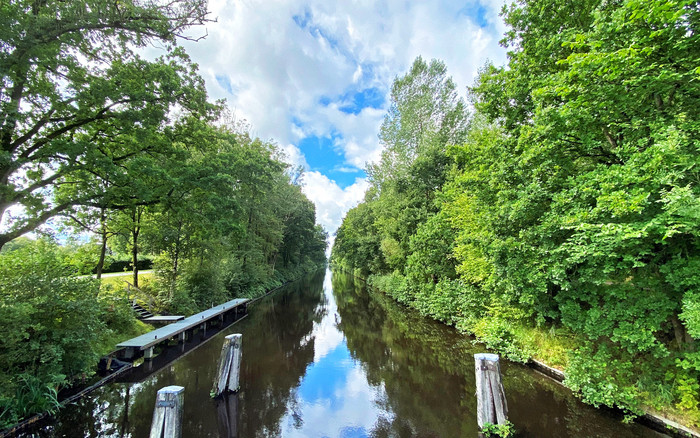 We conserve resources - these are becomming scarcer and more expensive - we are aware of that. In order to make long-term use possible, we are mindful in our use of energy, water and materials. For us, sustainable management means reconciling the interests of people, the environment and the economy in the best possible way. We see this as a continuous process with the aim of acting in a socially responsible manner, improving our environmental performance and growing sustainably.