Do you actually know what we can really do?
Very often, in addition to standard products, high-quality special parts are also required, which can consist of modifications, combinations or even complex prefabrications of plant components. Here, as a manufacturer of quality products, it is advantageous not only to have the required components in stock, but also the necessary manufacturing experience and the appropriate machinery.
Examples of special part production of the highest quality with extensive documentation are valve clusters, which are used in fully automatic systems and are required to work exclusively with pneumatic actuators. Panels are comparable to a nodal point and are used to divert liquids in a production plant in a space-saving manner. Manifolds are used to distribute flowable media. They have one inlet and several outlets.
This is only an excerpt of the extensive special solutions that we regularly manufacture for our customers.
Individual products are standard products for M&S. The maximum adaptation of standard valves to the specific needs of our customers is a daily challenge for us. No matter whether it is a large series or a single piece.
Challenge us !
My profile
Material 304L – outside surface = mat blasted
Inside surface = welding seam pickled
Total length = 523 x 446 mm
Connections = welding connection DN 125 and male part DN 100
Documentation = inspection certificate 3.1 on raw material
Customized production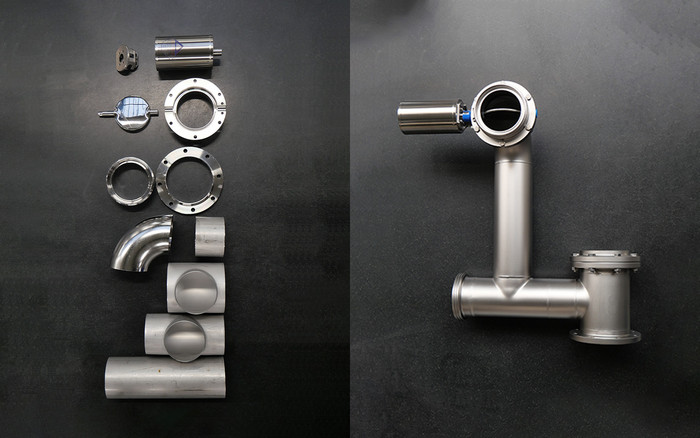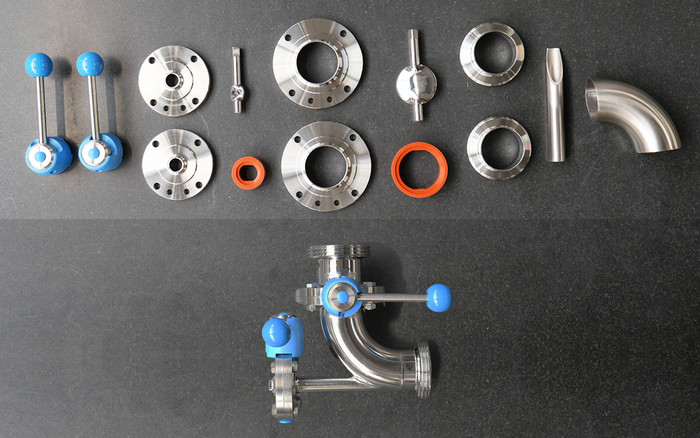 My profile
Material 316L – outside surface = electropolished
Inside surface = pickled – welding seams ground
Overall length = 195 x 155 mm
Connections = passage male DN 50 – outlet welding end DN 15
Documentation = certificate 3.1 on primary material
Customized production
My profile
Material 304L - Surface outside = electropolished
Surface inside = welds ground and electropolished
overall length = 360 mm
Connections = top TC connection DN 125 - side threaded connection DN 10
Documentation = APZ 3.1 on the primary material
Customized production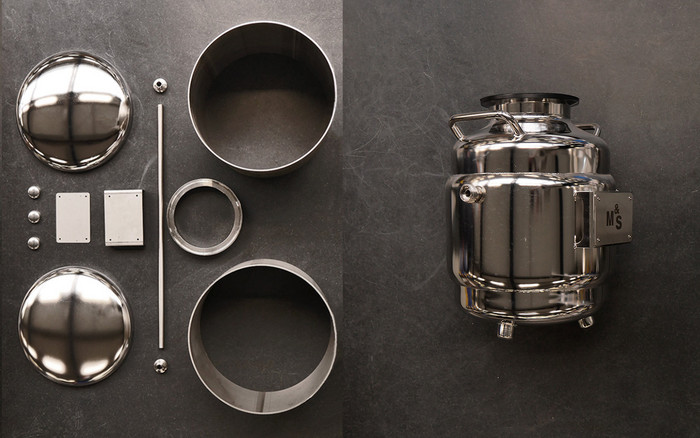 Please send us an e-mail with your requirements - ideally with a drawing or a dimensioned sketch - so that we can prepare a quotation for you straight away.