M&S spring-loaded safety valves are TÜV component-tested valves that are used to protect hygienic pressure-bearing systems, such as pressure vessels or piping systems, in the event of an impermissible increase in pressure. When the set pressure is reached is reached, the valve opens, thereby reducing the system pressure. After the overpressure has been reduced, the valve closes and the system can continue to be operated safely.
The M&S spring-loaded safety valves comply with the specification of the Pressure Equipment Directive (PED 2014/68/EU) as a safety device for pressure limitation or pressure relief in production systems.
Optionally, they can be equipped with lead sealing, pneumatic lifting, CIP device, position feedback and valve heating.
HyCom safety valve

Hygienic design with optimum cleanability
Flow-optimised dead space-free spherical housing
Very good cleanability and sterilisability (CIP/SIP)
Seat cleaning manual, optional pneumatic lifting
Constant set pressure
TÜV component tested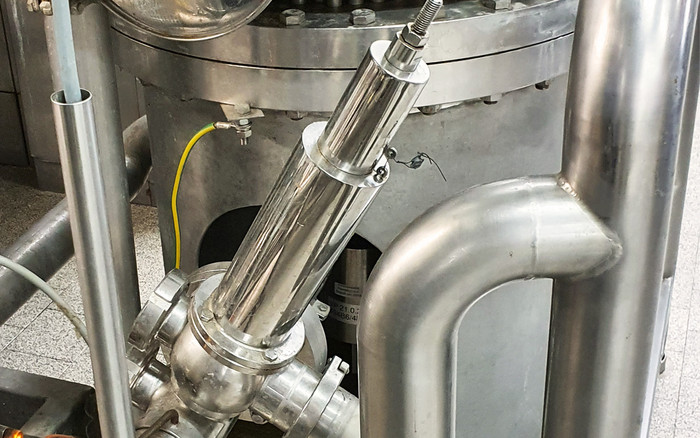 HyCom safety valves spring loaded
The M&S safety valve spring loaded with the spherical housing and the hygienic design