M&S ball valves are used to shut off media flows. They have a full passage when open. Therefore, they are particularly suitable for viscous products and piggable pipelines.
The PTFE/PEEK seal ensures high resistance to aggressive media or high temperatures. In addition, the ball provides a shearing effect during the switching process, which is avantageous for lumpy or fibrous products.
Pipe level full passage.
Piggable.
Modular system, can be combined with many attachments of the butterfly valve programme.
Stable, reliable and maintenance-friendly design.
Can be fully automated with TOP control and feedback head and positioner.
Optionally with flushing connections or heating jacket.
Dimensionally stable PTFE/PEEK sealing shells.
Gap-free centring and sealing of the flanges in accordance with DIN11864.
Pre-stressed sealing shells to reduce product carry-over.
Low torque.
Optionally conductive sealing shells to dissipate electrostatic charge in accordance to ATEX.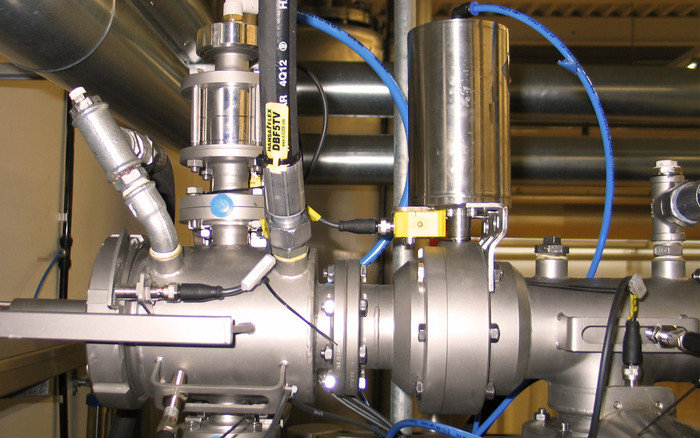 Same product - different combination
Kugelventil mit Handbetätigung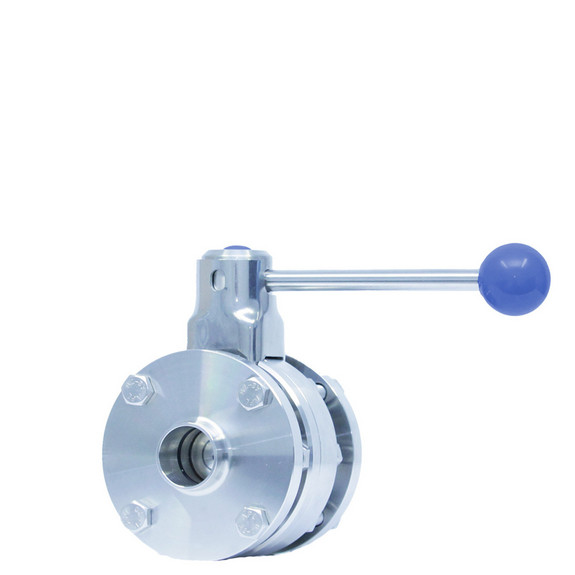 Manuell betätigte Kugelventile werden standardmäßig mit einer selbsttätig einrastenden Handbetätigung (Ziehgriff) ausgestattet.
Kugelventil mit pneumatischem Antrieb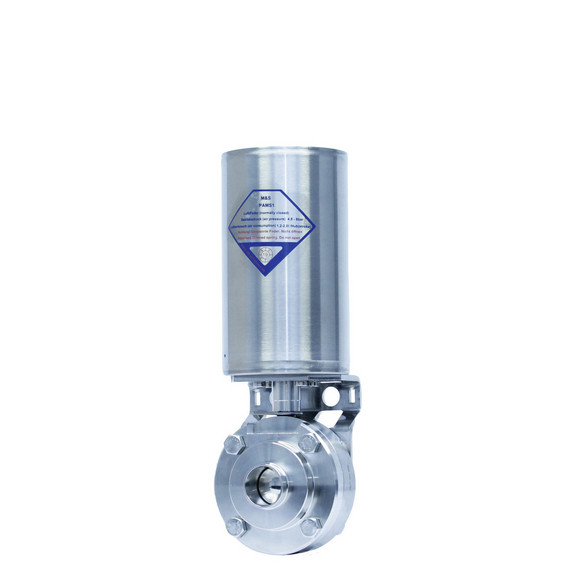 Der pneumatische Antrieb M&S PAMS ermöglicht die automatische Betätigung von Kugelventilen. Je nach Abmessung stehen die Größen 1 und 2 zur Verfügung.
Kugelventil mit Steuer- und Rückmeldekopf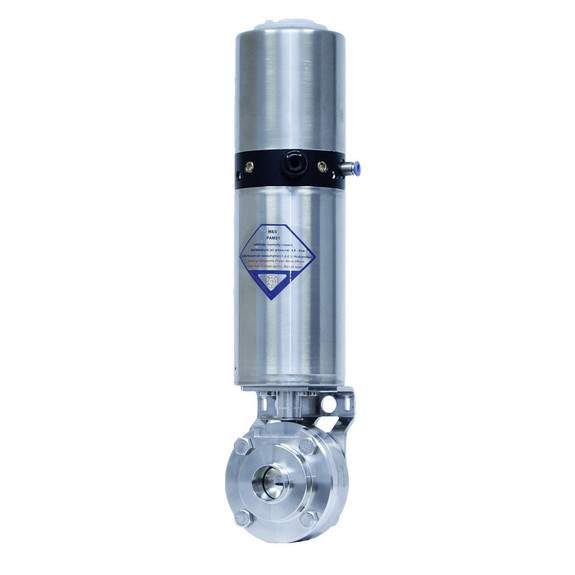 Der Steuer- und Rückmeldekopf TOP ist ein Erweiterungsmodul für den pneumatischen Antrieb PAMS. Neben der elektrischen Stellungsrückmeldung wird die Ventilstellung am Steuerkopf selbst optisch durch farbige Hochleistungs-LEDs angezeigt. Der Steuer- und Rückmeldekopf ist nachträglich auf alle M&S Standardantriebe adaptierbar.